May 1, 2019 /
In the world
Survey: 11% Of Americans Own Bitcoins
According to a survey conducted by Blockchain Capital, 11% of US residents have Bitcoin.
Major cryptocurrency is most popular among young people. Thus, 20% of millennials aged 18-34 years keep BTC. Among those who are from 35 to 44 years old, bitcoin holders are slightly less – 15%.
The number of Americans who have ever heard of Bitcoin increased from 77% in October 2017 to 89% in April 2019. It is noteworthy that the rate of awareness is growing almost evenly among all age groups.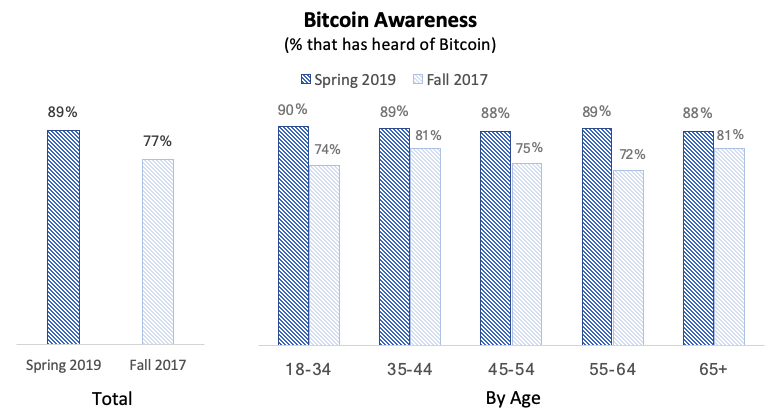 The number of people convinced that Bitcoin is an innovative financial technology is gradually growing. Since October 2017, the number of such people has grown by 9%: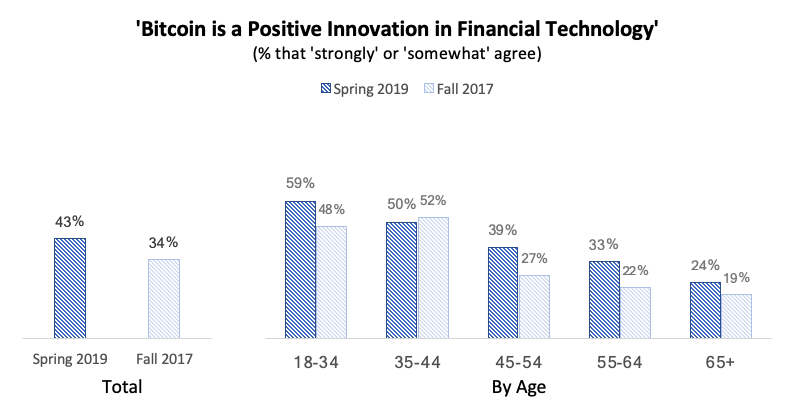 It is worth noting that the younger generation is more supportive of the first cryptocurrency than the representatives of the older age groups.
Since October 2017, the number of people who are convinced that they will actively use Bitcoin over the next 10 years has increased by 5%.
At the same time most of all are optimists in the younger age group. Also among the millennials most of all those who are likely to acquire Bitcoin in the next 5 years: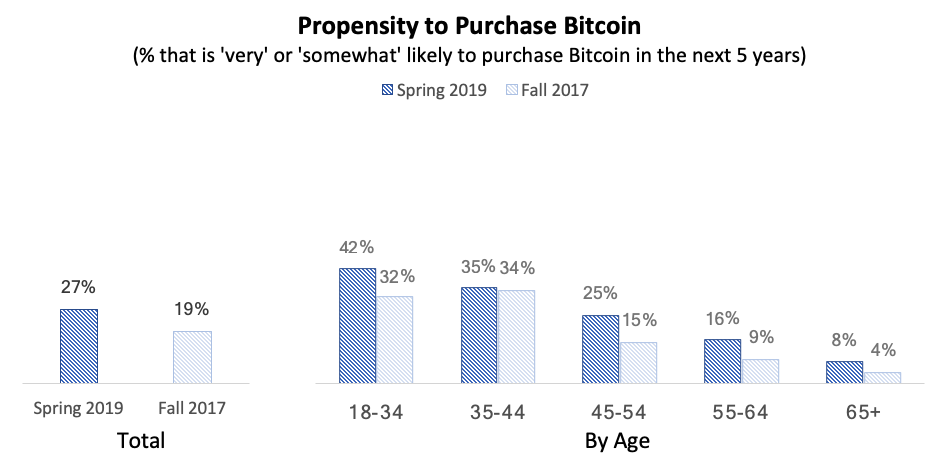 Thus, Spencer Bogart, a partner of Blockchain Capital, sums up young people who understand cryptocurrencies best of all, are more inclined to buy them, and are also most optimistic about the long-term prospects of digital gold.