The Share Of SegWit For The First Time Surge To 50% Of All Bitcoin Transactions
Over the last 24 hours, the number of transactions processed using the SegWit technology has dramatically increased in the Bitcoin network. For the first time such operations there were more than 50%.
According to data of the transactionfee.info resource, the share of operations with use of SigWit technology is quite volatile. However there was a stable dynamic of increase in number of such transactions since June of this year. On average not less than 40% of all payments in network of bitcoin produced with SegWit technology in recent months.
The highest growth rate recorded in the last 24 hours. The share of transactions through the SegWit protocol jumped from 43 to 53.82%. This is the most noticeable jump since May 2018, when there was an increase from 29 to 43% in about 48 hours.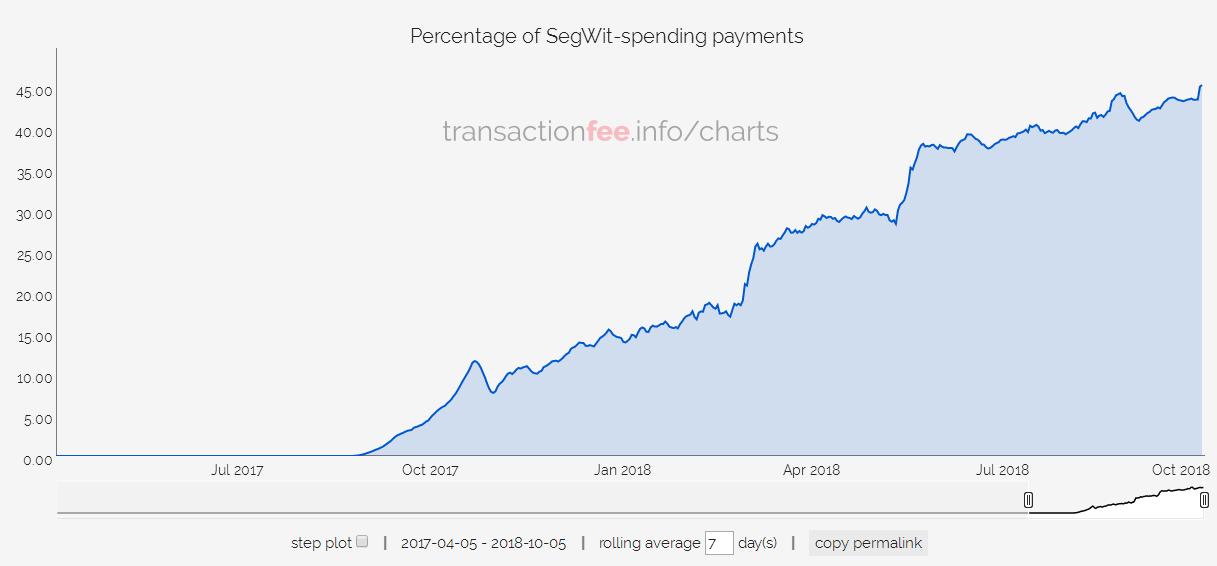 The growing adoption of SegWit technology indicates Bitcoin popularity in general. The main cryptocurrency is increasingly used to pay for goods and services, and the SegWit protocol provides a high rate of payments and allows you to keep commissions low.
At the beginning March, 2018 there was the similar situation. Sharp increase in volumes of bitcoin use has led to growth of a share of operations through the SegWit protocol from 15 to 30%. Then such transactions have began to support Bitfinex and Coinbase.