August 12, 2019 /
Forecasts
Remote Inquiry Showed Whether Users Believe In ETH At $ 1,000
Well-known community investor and author of Altcoin Trading Guide Nik Patel asked his Twitter followers if they believe that Ethereum will ever again trade above the $ 1,000 mark. It turned out to be believed.
Therefore, 5410 people took part in the remote inquiry, of which 54% are convinced that ETH will overcome this price range, 34% disagree with this, and the rest decided to remain neutral.
In January 2018, the price of Ethereum set a historic high at marks above $ 1,400. Since then, the asset has lost about 85% in value.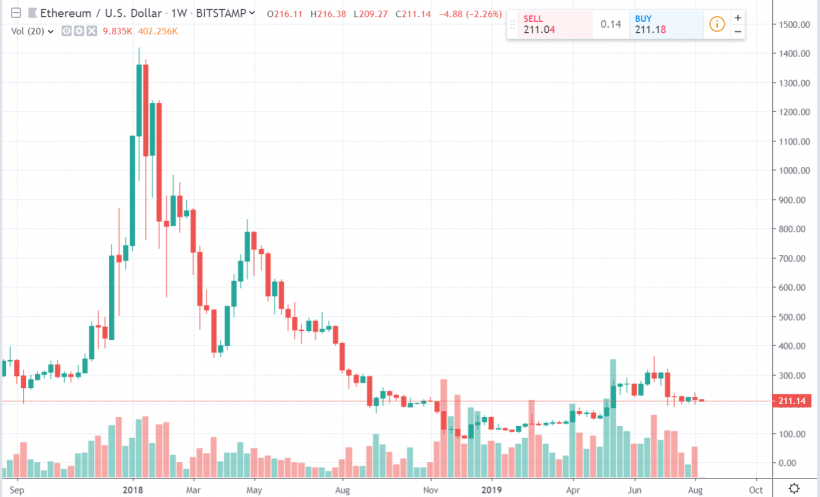 Recall, at the same time, in January, analyst Tom Lee predicted that Ethereum would reach $ 1900 by the end of the year, and co-founder of the second cryptocurrency capitalization, Stephen Nerayoff, said that the price would triple in the same period. They were mistaken – quotes closed the year at around $ 160.