Huobi Has Updated The Rules For IEO Conducting After The Rapid Campaign Of The TOP Network
The Huobi cryptocurrency exchange, based on user feedback, changed the rules for conducting IEO on its Huobi Prime platform.
Now users who have had a minimum of 500 HT within the previous 30 days, or a larger amount of funds during a shorter period, can take part in the campaign.
According to the exchange representatives users will be assigned restrictions on the maximum amount of funds available for investment, depending on the average daily balance of HT tokens in their accounts within the previous 30 days.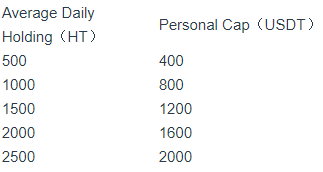 New rules for Huobi Prime will increase the number of successful transactions in the rush that accompanied the tokensale. The next IEO is scheduled for April 16th.
Recall that the first IEO at the Huobi Prime from the TOR Network project took place on March 26. All three rounds were completed in a few seconds, which caused widespread dissatisfaction among users who failed to take part in the campaign.