Hacker Withdrew 1.1 Billion VET Tokens From VeChain Foundation Wallet
VeChain Foundation reported a wallet hack that was involved in the token buyback program.
Approximately 1.1 billion VET tokens (~ $ 6.4 million) were transferred by the attacker to the address that was appropriately marked on the VeChainStats service.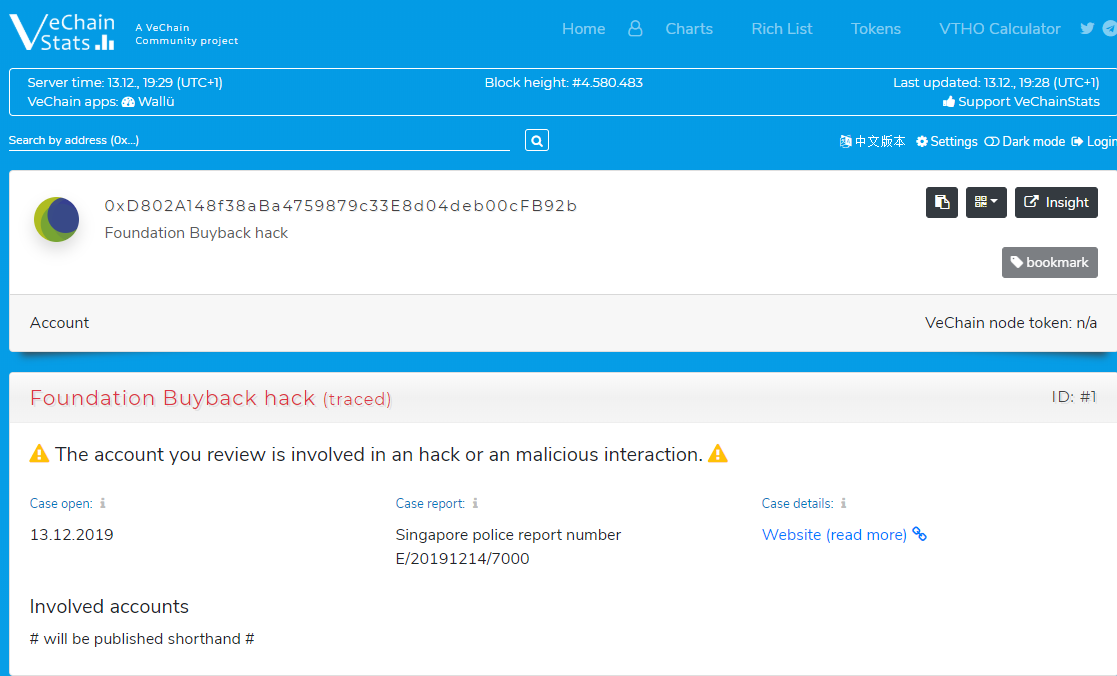 Similarly, the remaining addresses to which the hacker will send the stolen funds will be marked. The organization also notified various exchanges that they track suspicious activity and prevent the movement of funds from the attacker's address to the corresponding wallets.
We have launched an investigation into every fact around the address to determine the motive, method, and data flow behind this malicious act. We have narrowed down the possibilities enough to lead to a highly probable theory, states announcement on Medium.
The organization turned to the cybersecurity teams Hacken and vechainstats.com for help. Other crypto assets at the disposal of the VeChain Foundation are also checked to avoid continued diversion of funds. Law enforcement authorities of Singapore have been notified of the incident too.