February 23, 2020 /
Beginners
How To Create Cryptocurrency: Programs
The process of creating a cryptocurrency is a whole range of activities, including writing code, creating an infrastructure and bringing a coin to the market. Typically, a new coin is launched for:
Carrying out ICO (IEO);
Applications in the internal activities of the enterprise;
Implementation of a new technical solution in the code;
Successful marketing campaign with subsequent earnings.
Some people use the launch of a private token as a new experience in programming or marketing and do so to improve skills. Well, someone generally creates fan coins for the sake of what happened to Dogecoin.
Programs For Creating Cryptocurrency
For those who do not trust any makeshift crypto developers and do not want to rummage through the code, there are special platforms that allow you to quickly make a token of a certain standard or use developed smart contracts. Among them:
It is considered one of the most understandable and accessible to the average user platforms.
You can launch your own token by downloading the client, in which you then need to create an account. After authorization, the user will have access to a simple interface for creating a cryptocurrency, in which you only need to specify a description, total number, and name.
The token can be added to the client's portfolio and even listed on a decentralized crypto exchange.
The launch cost is 1 Waves, which is approximately $ 0.6.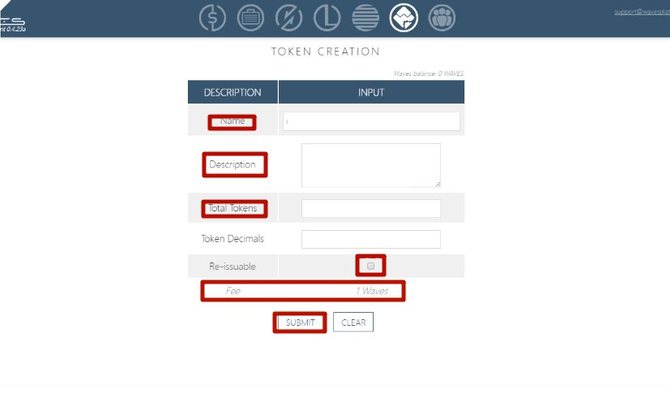 It provides more settings than Waves. At the same time, you can launch your own currency directly on the Walletbuilders website.
The service will offer to indicate the name, issue, encryption algorithm and some other parameters.
To test the service, the user can order a free token with limited functionality and a 5-day node host.
A full-fledged currency will cost 0.109 BTC without taking into account the cost of additional services, that is, approximately $ 700.
This is not so much a cryptocurrency creation service as a page with detailed instructions on how to fork yourself with the source code. This is something like the one described above, only in more detail. The main value of Cryptonotestarter is that after the launch of the token, the owner can announce it on the site for discussion and distribution.
These are services that are understandable and accessible to a person who does not delve into the technical aspects of cryptocurrencies.
More advanced developers can use sophisticated platforms such as Ethereum, NEO, and EOS. This toolkit is also paid – for example, on Ethereum the size of the commission will depend on the amount used to create smart contracts.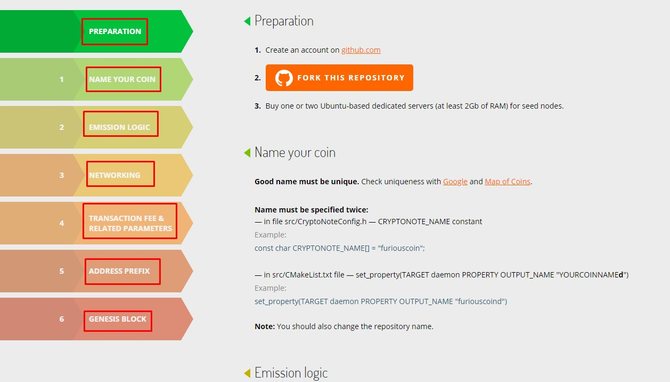 Is It Possible To Create A Cryptocurrency For Free?
Theoretically – it is possible, practically – if you are not a programmer and in your basement, there are no hostages of a development team, then no.
Of the above, the only free option is to fork, manually editing the source code.
But even after that, you will need:
Wallet on various platforms;
Masternode;
Perhaps its own blockchain, which needs a VPS;
Promotion and listing on crypto exchanges.
All this costs money, and considerable, therefore, a working sample of cryptocurrency with basic infrastructure and starts at $ 1,500. For free you can test your ability to work with the code and get a low-functional, unknown token with a beautiful personal label.
The exact amount depends on the technical features and specifications of the project. A workable fork is also suitable for some, and someone wants to write code from scratch so that both with the site and with WhitePaper for a potential ICO.
Cryptocurrency Tips
If you still have a desire to launch your own cryptocurrency, then follow these steps:
You will need to take care of the hardware – the server, PC and other auxiliary equipment to support your own blockchain organize a master node (optional), or host and administer the service to which the currency is attached.
Introduce the general concept of the project – you must understand from the beginning to the end why you are launching a coin, what algorithm you use and why form a target audience and even think over a name that will be "in the subject" of the project idea.
Make a coin useful – to gain a foothold in the market, cryptocurrency must receive injections from investors, and they will do this only if they get the opportunity to earn. A coin needs to be tied to a specific product – a product or service or to solve with its help the shortcomings of similar cryptocurrencies. "Empty" forks, designed solely for profit by the owner by inflating demand, do not live long. Let's not clog the market with shitcoins.
To think up a business plan in advance – creating a cryptocurrency is the same enterprise as opening a greengrocery (only more complicated). You will invest, therefore, you must understand in advance whether the costs will pay off – for this you need to conduct market research, think through an advertising strategy, sketch out a "road map". In general, to do everything so that the coin develops thoughtfully, and not under the influence of natural factors.
Stock up on resources – above we have already talked about development prices, which also need to add the cost of equipment and promotion. Yes, and perhaps the main product will have to be supported and it is spent on the development of the service. In general, you need a lot of money, a lot, if not yours, then investors. Put the expenses in the business plan and create a financial "airbag" so that the project does not stall halfway due to the fact that there is nothing to pay for advertising.
As a conclusion, I just want to note that only Satoshi Nakamoto was able to launch cryptocurrency independently and without high costs. And then, provided that this is one person (which is not proven) and he coded on a home PC.