Bitcoin Price Rises Above $ 13,000, Altcoins Is Falling
On Wednesday, July 10, the price of the first cryptocurrency rose on a number of exchanges above the psychological level of $ 13,000. At the same time, the leading altcoins are trading in the red zone.
According to CoinMarketCap, over the past 24 hours, the Bitcoin price increased by 5.70%, capitalization rose above $ 232 billion. This rate is more than 65% of the total market - a record figure since December 2017. Thus, on the Bitstamp exchange, digital gold is rose to $ 13,154.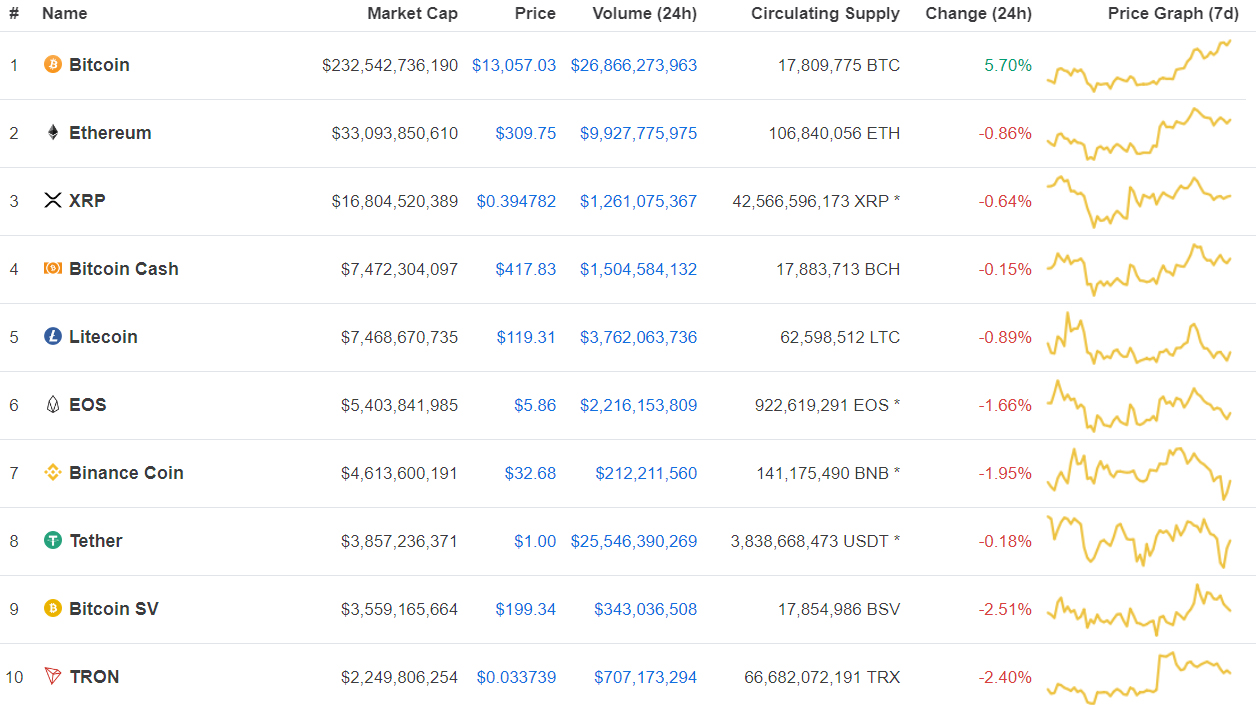 At the same time, the main cryptocurrencies against the background of the growth of BTC fell in price.
Recall that above $ 10,000 and almost immediately above $ 11,000 Bitcoin rose on June 22 and traded above this mark until July 2. Moreover, on June 26, the first cryptocurrency managed to rise to a 17-month high at around $ 13,880, although later there was a short-term decline below $ 10,000.
On the eve, Bitcoin was trading at $ 12,350. As CoinDesk analyst Omkar Godbole suggested the resistance breakdown at $ 12,061, which left behind a bearish pattern of falling highs, significantly approximated the key level of $ 13,880.
He believes that the dominance of Bitcoin in the market suggests that most investors prefer to buy the first cryptocurrency for long-term, and not for speculative purposes, including for the subsequent acquisition of relatively inexpensive altcoins.