Bitcoin Price Fell To A Month Low
On Wednesday, November 14, the cryptocurrency market continues the decline, losing a total of about $ 7 billion in capitalization over the past 24 hours. The price of Bitcoin at the same time on a number of exchanges dropped below $ 6,200, thus returning to the mid-October figures.
So, as we can see Bitcoin rate on Bitstamp earlier today fell to $ 6146.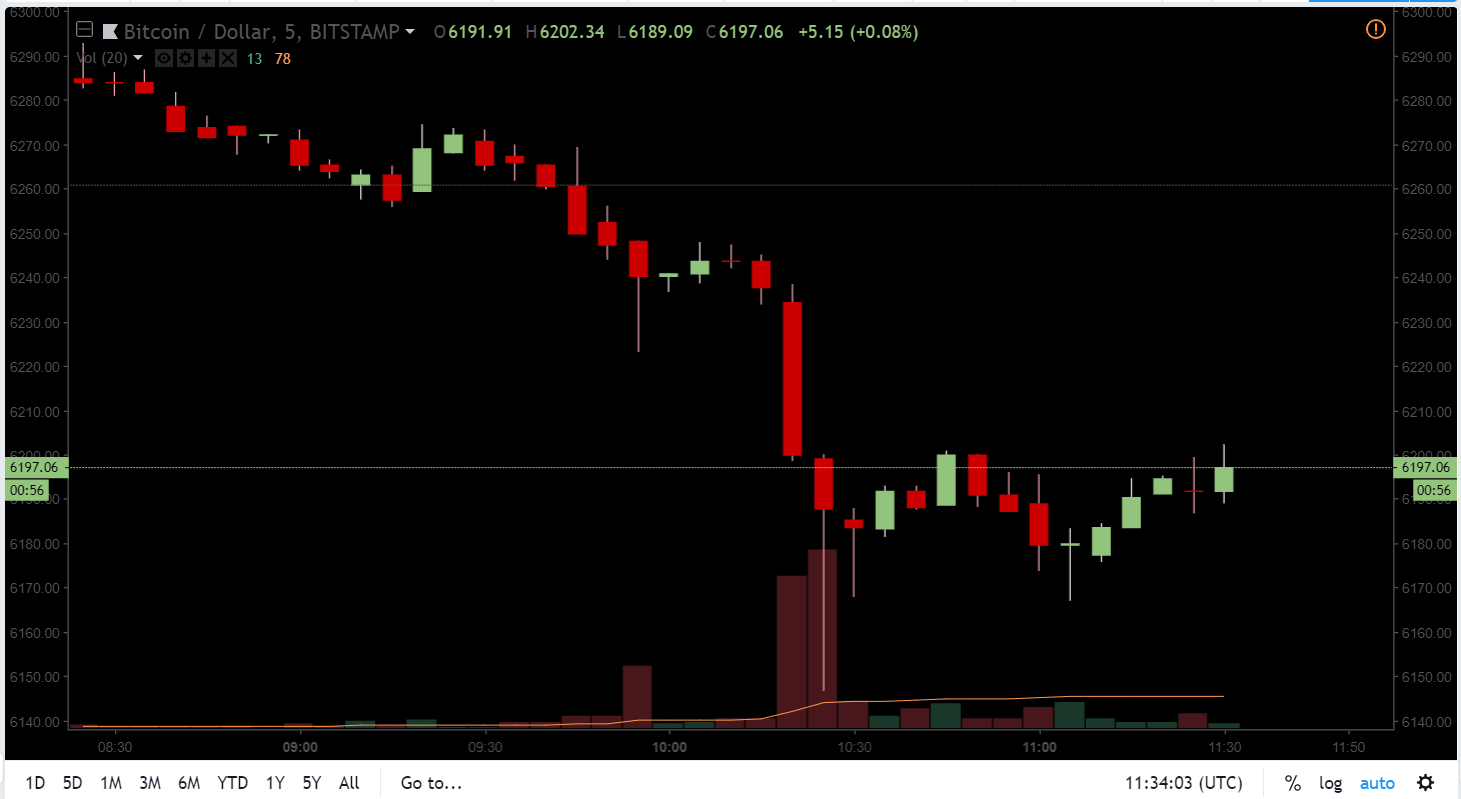 The average rate, however, at the expense of higher prices at the exchanges like Bitfinex ($6365 for the publication moment), is at the level of $6280. Market capitalization of the first cryptocurrency this hour is estimated at $205 billion.
Bitcoin traditionally pulled along with itself the majority of other cryptocurrencies with losses about 1.3% of its value.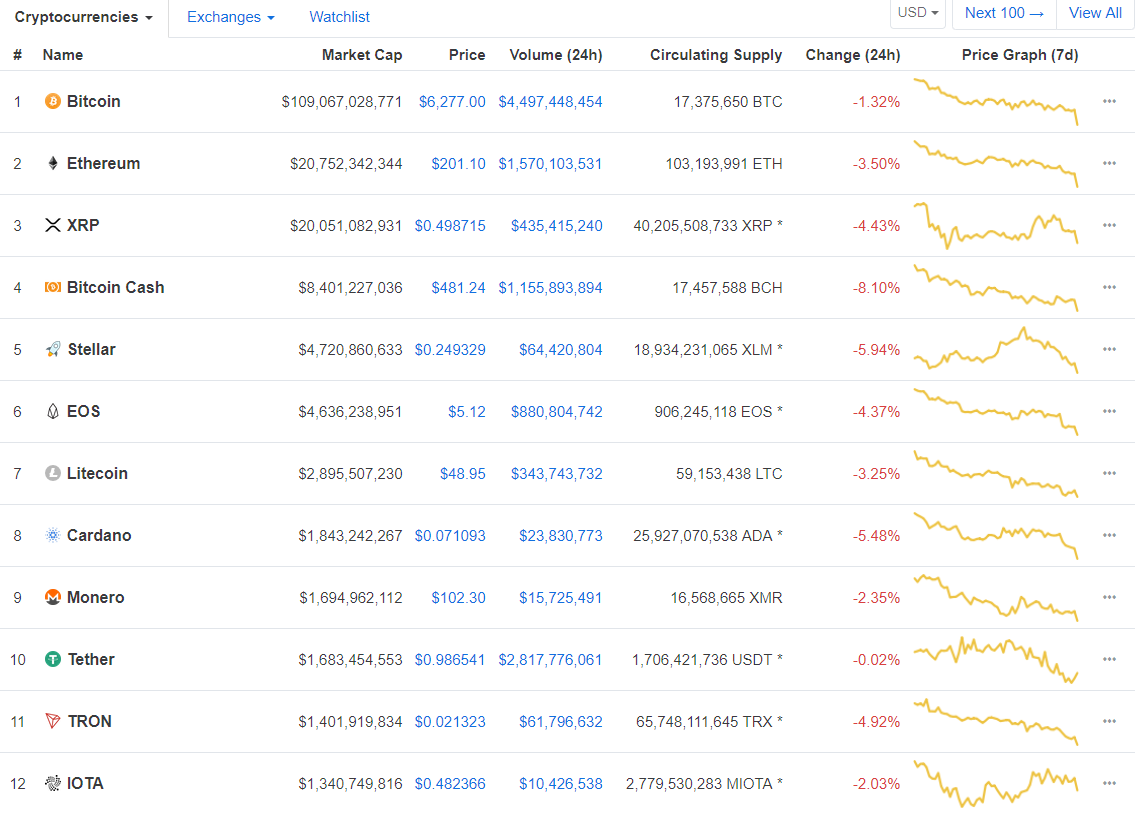 The total capitalization of the cryptocurrency market is currently $ 205 billion, of which 53% is Bitcoin.
Earlier this month BitMEX CEO Arthur Hayes suggested that the price of bitcoin could fall to $ 2,000.