Bitcoin Price Analysis: The Level Of $8000 Is Passed
For the second week the market is dominated by buyers. July 23-24, the price of the main coin managed to climb another $ 1,000. Subsequently, bitcoin consolidated above the psychologically and technically important level of $ 8,000.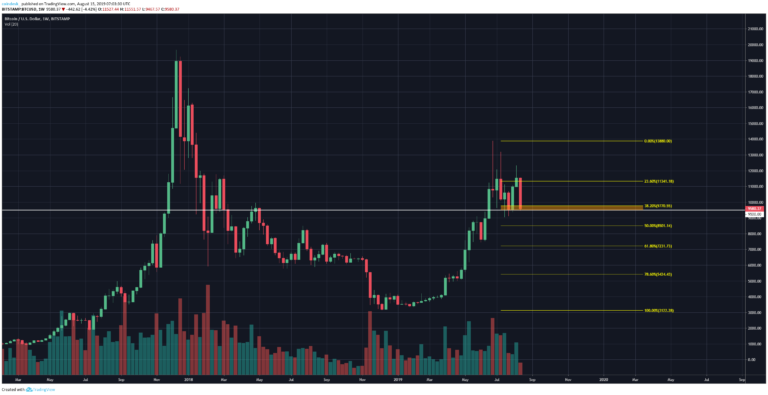 On the daily chart it is noticeable that the upper edge of the flat triangle has been pierced, from which the price fought several times before. However, do not be overly optimistic - perhaps it's a trap. Suffice it to recall how the lower edge of the same triangle was broken two months earlier. Then most of them no longer doubted that the price would drop to $ 5,000, but the trend changed radically.
SEC rejection of the bitcoin ETF adds negative. Such an exchange investment fund would ensure the inflow of institutional money and, as a consequence, the growth of market capitalization.
The positive is that important psychological level has been punched, also there was a rebound from the hai at $ 8,450 to the mark of $ 7,800. This means that there was a consolidation of positions: who wanted to - went out, the others stayed and it is likely that the price will go smoothly higher.
In the case of the realization of the "bull" scenario, buyers may encounter a strong resistance at about $ 10,000. That is, the path of almost $ 2,000 is almost free.