Bitcoin Hashrate Hits A Three-Month High
The total computating power of bitcoin mining hardware has grown to the values ​​of November last year.
The hashrate has now reached 50 EH/s. The growth of this indicator indicates the accession to the network of new devices for the extraction of BTC.
According to some experts, this is a positive signal for the cryptocurrency price, as miners rely on its future growth. Max Keiser said that the price follows the hashrate. The schedule of the latter continues the nine-year upward movement.
However, some experts of cryptocurrency industry are convinced that the growth of hashrate is an ambiguous signal for the market. So, according to the CTO of Casa, Jameson Lopp, miners are guided by speculative interest in relation to the future price.
"The Miners are speculators too!", said Lopp.
Thus, the veteran of the cryptoindustry hints that in the future it is the miners who can put serious pressure on the price of "digital gold". This hypothesis is supported by other experts.
Transaction Volume
The volume of transactions in the Bitcoin network, which has already reached the levels of the first half of January 2018, is also growing steadily: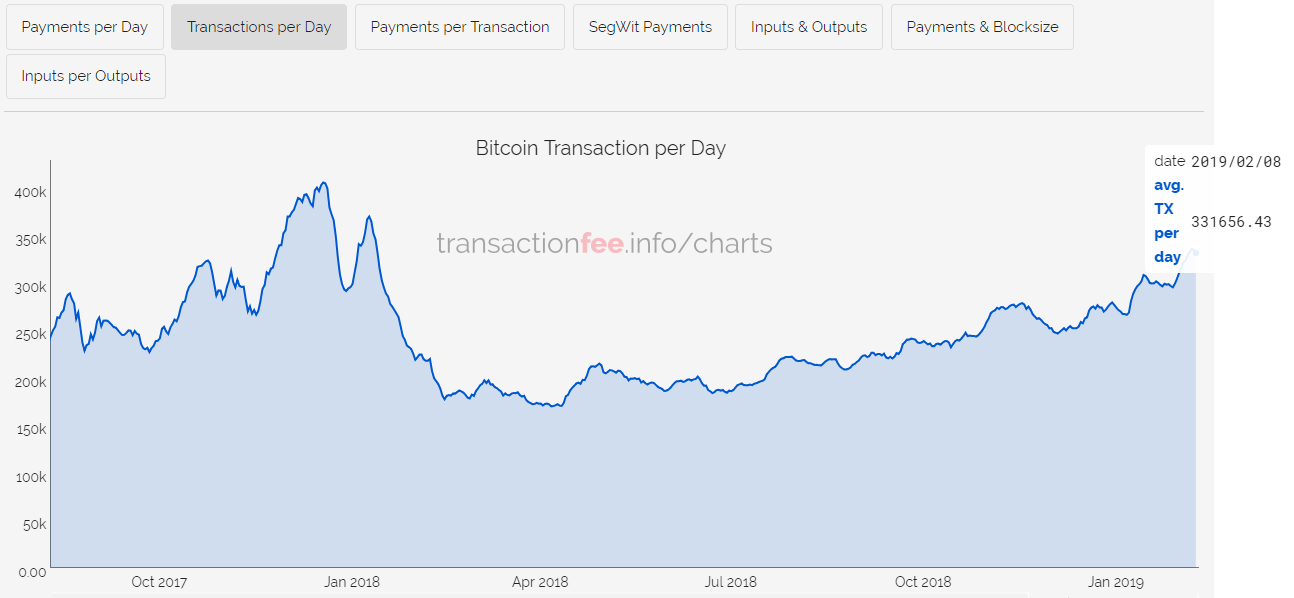 Then, just over a year ago, the market capitalization was at a maximum, and Bitcoin was still trading well above the $ 10,000 mark.
If we compare the high current rates of blockchain activity with the Bitcoin rate, we are able to conclude that the cryptocurrency is undervalued and is trading below fair value. This thesis is confirmed by the MVRV data which shows the ratio of market capitalization to realized: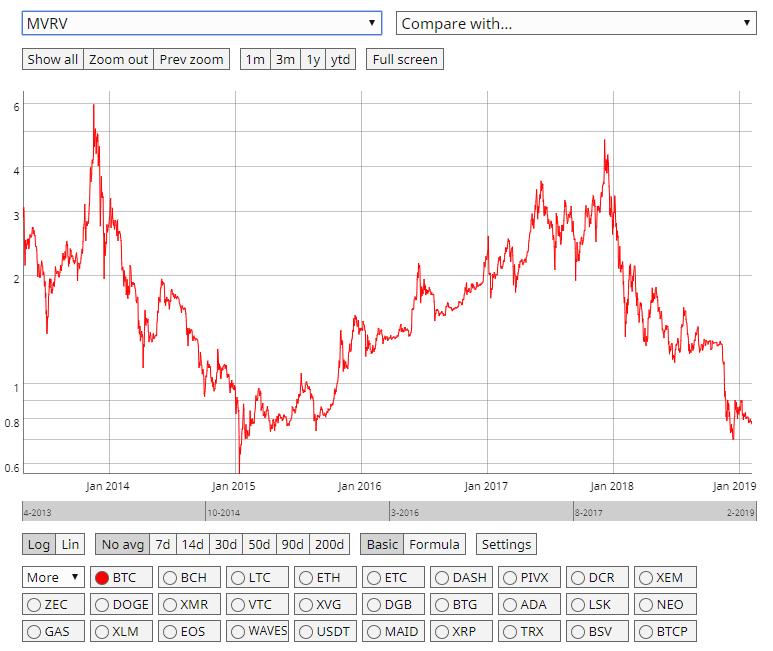 The MVRM value below 1.0 indicates is stated about Bitcoin undervalued. If the indicator value is above 3-4, the asset is significantly overvalued. Now the MVRM value is at 0.77. However, the asset is oversold and its price should soon recover.
It should be noted that the historical minimum of the indicator was recorded in January 2015 at 0.56. Consequently, there is room for further decline and before the start of a bull rally the price may still fall in the short term.