Altcoins Price Analysis: Moderate Growth Of Capitalization
Against the background of economic tension because of trade wars between the USA and the rest of the world the cryptocurrency market continues to increase its capitalization. 
The next week will be rich in events and conferences, where young blockchain developers will introduce the community to their ideas and prospects for the development of the industry as a whole.
The main event that will certainly affect the cryptocurrency market, in our opinion, is the signing by President Donald Trump of the law on increasing import duties on a number of goods in relation to the countries of Europe, Canada and Mexico. The world enters the period of trade wars.
Ethereum
ETH/USD completed the consolidation period within wave 2 and continued to move in an uptrend, the primary target of which is the $ 983. The downtrend is improbable. Only overcoming the level of $ 480 will allow the bears to dominate the market.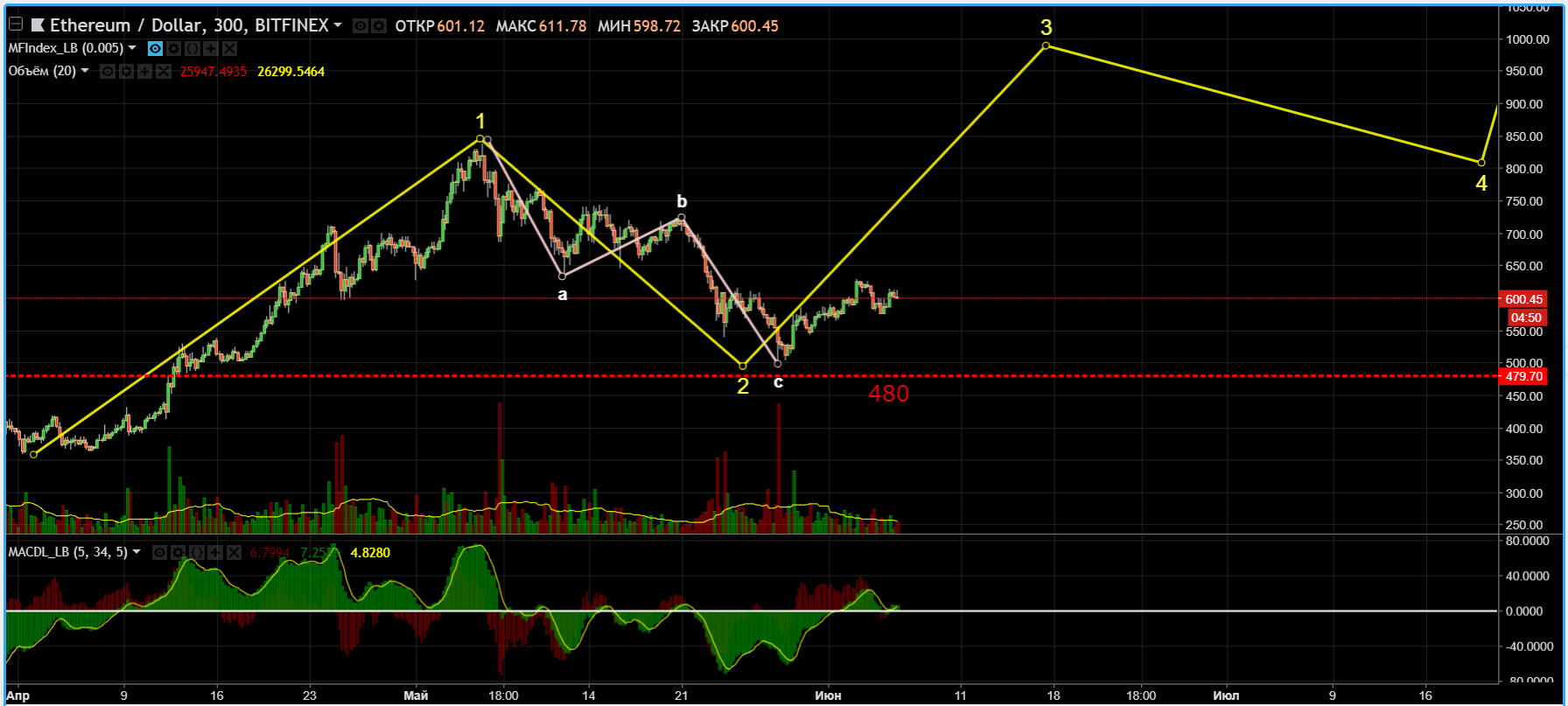 Ripple
XRP/USD approached the test zone of an important level of resistance is $0,72.  Overcoming this barrier will open the door to new price highs. The level of $ 0.53 is critical for buyers. Its penetration can send XRP far "to the south."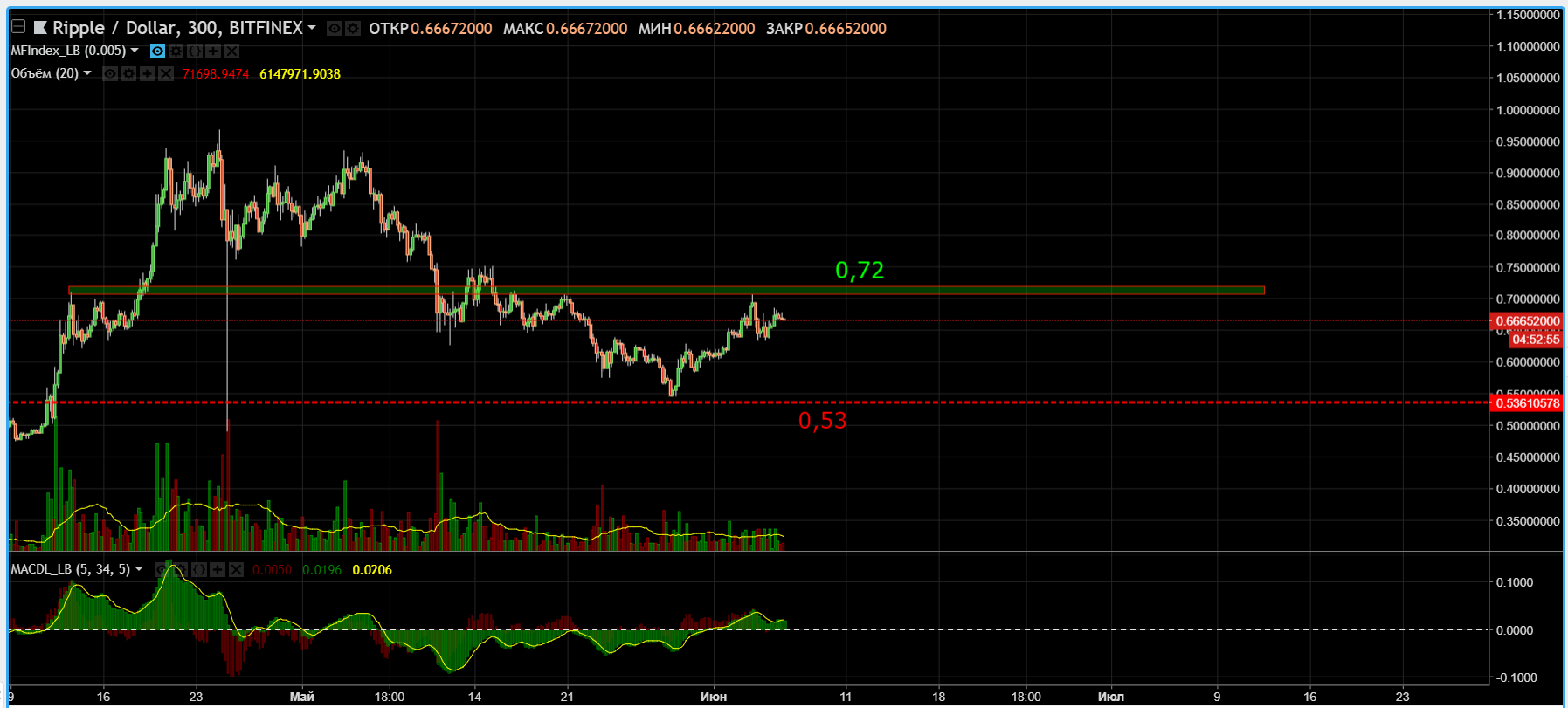 Bitcoin Cash
BCH/USD is trying to start an upward movement. The final reversal to long-term growth is possible only after reliable consolidation above the level of $ 1321.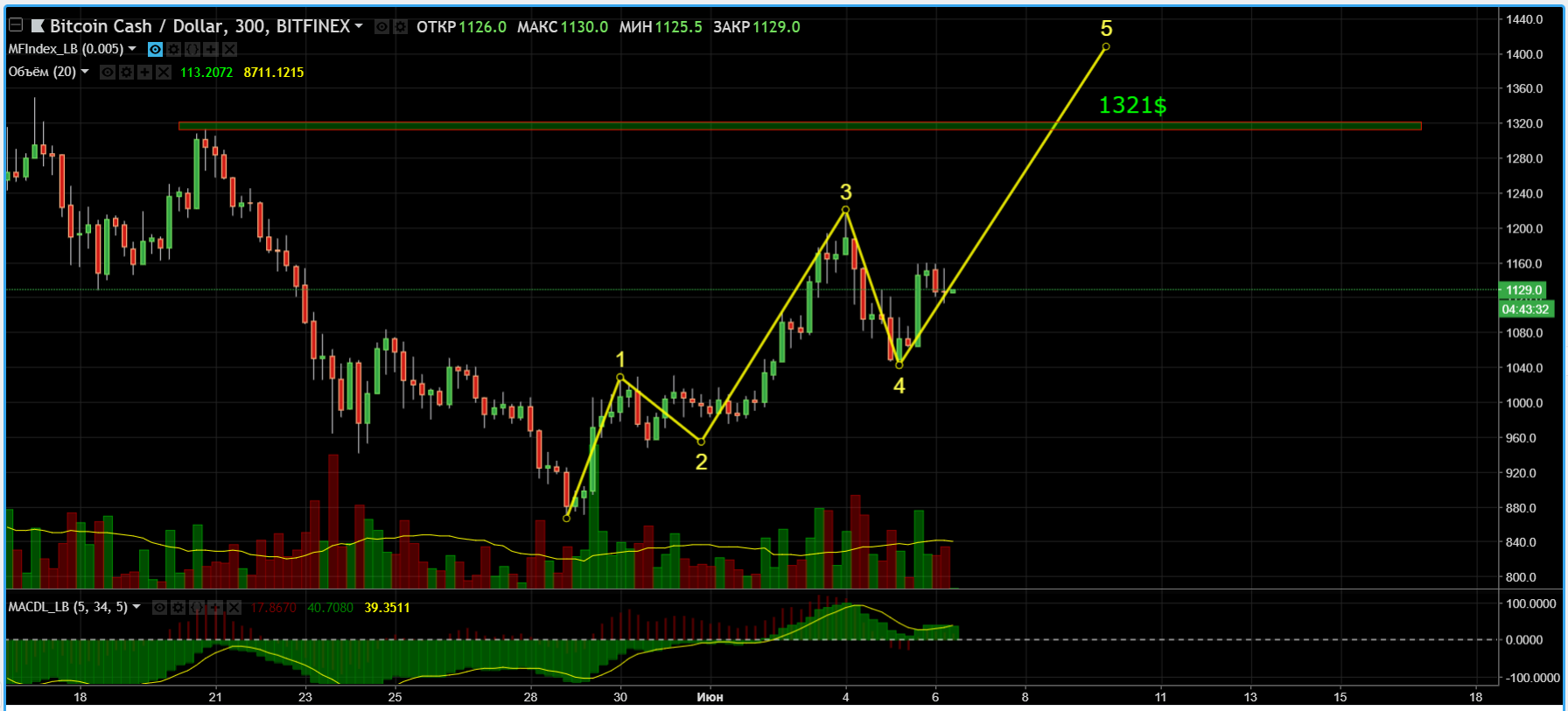 EOS
EOS offers good prospects for optimistic traders. Fasting above $ 15.50 will be a good signal of growth. The level of $ 10.15 is critical. Its penetration down will send the asset into a deep correction.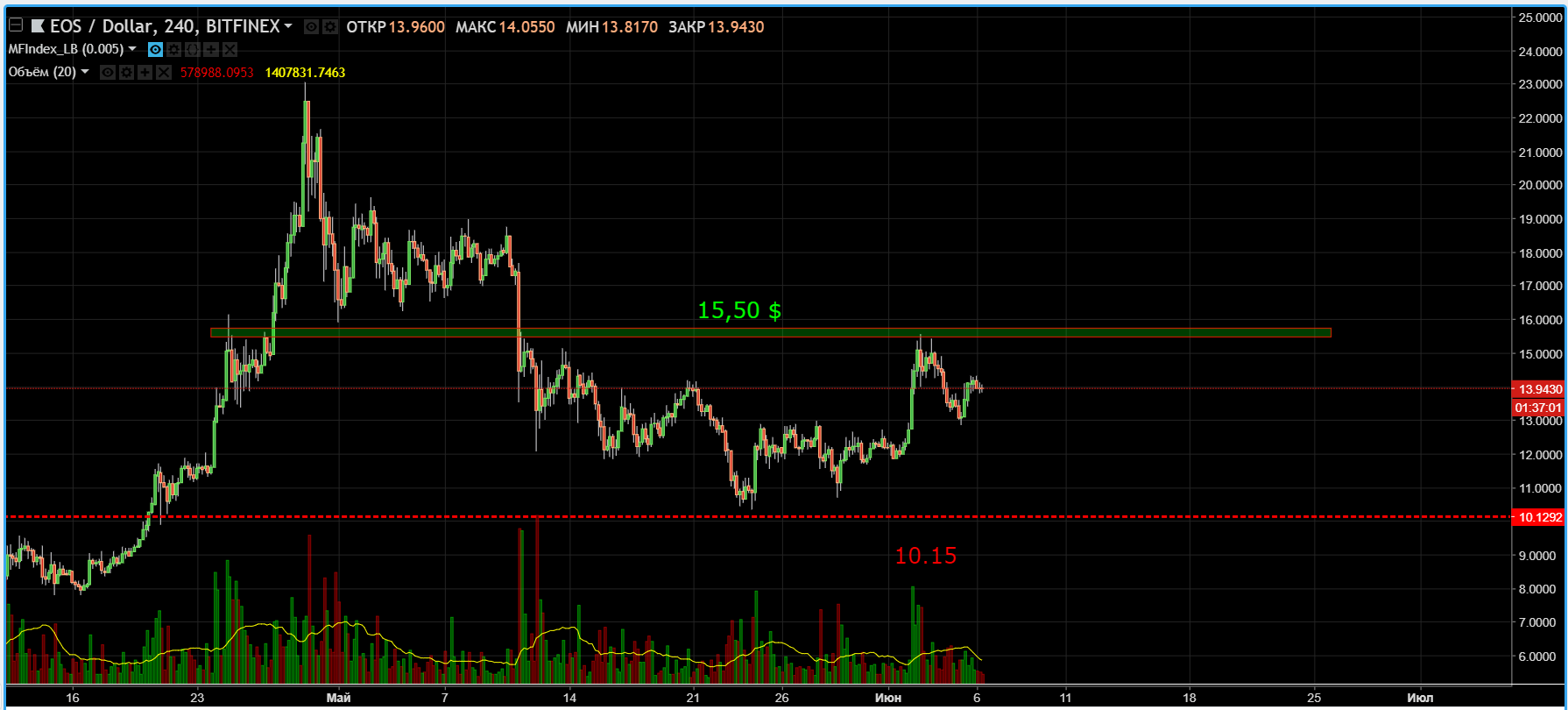 Litecoin
LTC/USD prospecrs are still not certain: on the one hand is a proximity of critical level of $109,50 which breakdown can provoke updating of new low. On the other hand, a reliable consolidation above the $ 138 will provide space for growth in the long term.