$ 3000 Or $ 30,000: How Much Bitcoin Will Cost In December
Fundstrat Global Advisers chief analyst, Tom Li, has confirmed the forecast that by December the bitcoin will reach $30 000 though other "bulls" aren't so optimistical. 
In May, BitMEX CEO Arthur Hayes said he would like to see bitcoin rate drop to $ 5,000 before it recovers and rallies, as in 2017. In his opinion, this will prevent the appearance of even a small bubble.
Last week ShapeShift CEO Eric Voorhees and investor Anthony Pomppliano (Pomp) supported Hayes, saying that the "bearish" market for bitcoin is not over yet.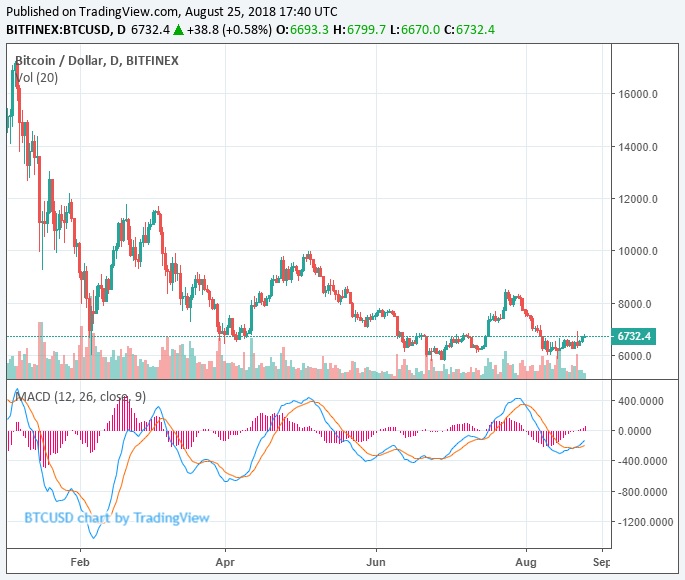 In Crypto Trader on CNBC Voorhees stated:
 I do not think that the "bearish" market will end soon, although the decline has already slowed considerably. This is typical for bubbles: you hang out in a certain range after a few months of a downtrend. Most of this fall we have already passed.
Last week,  Diar researchers reported that the level of bitcoin volatility had dropped to a minimum over the past 14 months: the main cryptocurrency showed stability in the middle of the $ 6000 range for about three weeks, starting from August 6.
Seeing as the previous 80% correction and rally in 2012, 2014 and 2017, bitcoin experienced a "traditional period of stability" before the rally. Therefore, stability in the $ 6,300-6,700 range in the last three weeks is a good sign, although experts believe that months of stability are required to support the rally.
Pomp is not as optimistic as Voorhees and Hayes. In his latest newsletter, he wrote that he sees a drop in bitcoin to $ 3,000 before he recovers to a resistance level of $ 10,000. He says that such a 50 percent drop could be "pretty icky."
What To Expect In December
Some analysts believe that bitcoin may drop to $ 5,000, 4,000 and even up to $ 3,000 before recovering. But most people share the view that bitcoin will "bounce" back to the main resistance levels in the range of $ 10,000 to $ 15,000 by the end of December.
Forecasts of most experts and analysts in the field of crypto currency are often changing, as it is difficult to determine the price at which the decline or growth begins. Investors may want to take a closer look at the medium-term trend trend, analyzing actual indicators, such as volume and market demand, to determine the immediate and long-term prospects of the asset.